So, this afternoon, I was thinking about my signature style. What is it? How to discover it? How to spell it in a few words?
And I found it. My signature style:
messy and simple.
I got the messy thingy based on my haircut. You couldn't guess what kind of style is it. Really. It supposed to be bob, actually, but it becomes out of control and I never cut it anymore, like, months? Or even a year already?
Oh, and you should add
moody
, though. No, really. Today I would wear a flowery skirt with a pair of black kitten heels, tomorrow I would wear black skinny jeans and my brotha's shoes. But, wait, is
moody
really a signature style?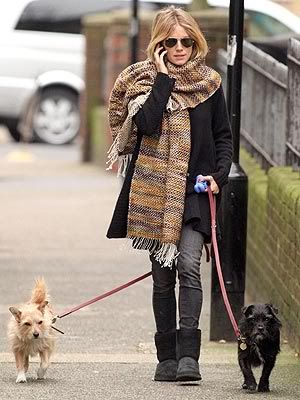 I always love Sienna Miller&Alexa Chung's style. Simple, unpredictable.
But, they're so fugin skinny. And I'm NOT. So I can't as stylish as them. Hawt, everyone would laughing at me if I wear yellow tights. Greeeyaaat.
Anyways, I'm not uploading my daily style for some posts........ just simply because I'm so fugin lazy to charge it hehehehe.............. so the battery is empty.
Oh, and my recent activities are school and paskibra. Err, what's the english word for paskibra? Oh, and next week my school will make an event. It's class-meeting. Hope it'll going well.
Creating on my new header! What do you expect? Something sweet, bright, and cheer or dark, hardcore, and simple? Let me know!